Chiropractor Georgetown ON
Welcome to The Chiropractic & Sports Injuries Centre located in Georgetown, Ontario.  The Chiropractic & Sports Injuries Centre has been providing the residents of Halton Hills with fast and effective relief of spine, muscle and joint pain and injuries since 1994.  In addition to his practice in Georgetown, the Centre's founder, Dr. Robert M. Jones has worked with numerous athletes and sports teams, from budding amateurs to World and Olympic champions.  Over the past 25 years, Dr. Jones has developed a unique combination of chiropractic, physical therapies and soft tissue techniques to provide his patients with the quickest and most effective relief of their pain and injuries.
At The Chiropractic & Sports Injuries Centre of Georgetown our chiropractic team is ready to answer any questions you may have regarding Chiropractic, our services, or your spine, muscle or joint pain or injuries. This article is here to help you gain a basic understanding of how our Georgetown chiropractors can help you and your family.
What Kind of Training Does a Chiropractor Have?
In Canada, chiropractors must:
complete at least seven years of post-secondary education, including a four-year academic program at an accredited chiropractic college
treat patients in a supervised clinic setting during their final two years of education
Additionally, to be a chiropractor in Ontario, doctors must:
pass a national Clinical Competency Examination
maintain professional competency through approved continuing education programs
Monday
6:30am - 12:00pm
3:00pm - 7:00pm
Tuesday
6:30am - 12:00pm
Wednesday
6:30am - 12:00pm
3:00pm - 7:00pm
Thursday
6:30am - 12:00pm

Friday
6:30am - 12:00pm
3:00pm - 7:00pm
Saturday
Closed
Sunday
Closed
Plenty of Parking in the Back
The Chiropractic & Sports Injuries Centre of Georgetown
88 Guelph Street
Georgetown, ON L7G 3Z5
(905) 877-9996
HOW TO FIND A CHIROPRACTOR IN CITY*
This guide will help you find the best chiropractic clinic in CITY* for you. When most people in CITY* decide they need a chiropractor, they end up doing a search and just picking someone at the top.
Being at the top of Google for the chiropractic search does not necessarily mean they are the best chiropractor for you. Follow the steps below to make sure you are picking the right chiropractor for you.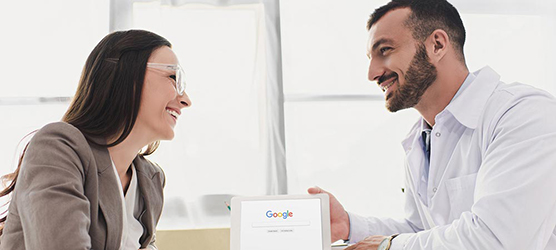 Time Needed: 5 minutes
Total Cost: CAD 0.00
4 EASY STEPS TO FINDING A CHIROPRACTOR IN CITY*
Step 1: Open up a Google search
You will want to type one of the following in the search bar:
Chiropractor CITY*
Chiropractor L7G 3Z5
Chiropractor near me
Best chiropractor in CITY*

Step 2: Review Their Website
The best chiropractors in CITY* put as much care into their website as they do into the rest of their office. By reviewing their website you will get a good feel for the doctor and if they are right for you.

Step 3: Check Out Their Reviews
Check out the Google Business Page of a chiropractic clinic you are thinking about visiting. It is easy for someone to say they are great, it's a different story to get other people to say great things about you.

Step 4: Give The Office A Call
Now that you have a basic understanding of what the office is about. Give them a call to make sure they fit the message that their website and GMB have been sending. You will know in a few minutes whether the office is the right one for you.